Top 10 Record Stores in Europe
Nowadays, listening to music is much easier than a few decades ago. Music streaming services have made it more accessible than ever. But despite all this, thousands of people worldwide know for sure that wax will always sound better than your average mp3. Yes, every vinyl lover would say this, and we're no exception. The sound quality of vinyl is incredible, let alone buying and collecting records is a whole experience itself. Nothing can be compared to the excitement of discovering a rare vinyl in a new record store. 
This will be our first article set of best record stores "across the pond" that are worth visiting. Every place mentioned in this article is a real paradise for every digger. So read carefully about the top 10 unique record stores in Europe. If you're a real vinyl fan, these stores will definitely take their places on your bucket list.  
Well, are you ready to dig in? 
Sound station. Copenhagen, Denmark
Since 1991 this has been a perfect place not only for vinyl but also for movies, music, and memorabilia. On their website, the store states that: "three keywords have always characterized them: depth, variety & interest." This place can be proud of its diverse genres, from mainstream pop to musique concrete and electronica, from rockabilly, vocal pop, 60'ies garage & psyche, metal, punk, and all their revival forms to rural blues, soul, jazz & rare grooves. Among its visitors are legendary singer and songwriter Tim Christensen, Zombies bassist Søren Koch are frequent customers at the shop. 
It is situated in Copenhagen's tony Fredriksberg neighborhood. The place also has one of the largest selections of new vinyl releases in Scandinavia. 
So, if you're visiting Copenhagen, make sure to stop by this incredible place.

Rough Trade West. London, UK
Rough Trade was opened in 1978 by Geoff Travis, who got inspired by the City Lights Bookstore in San Francisco. So this place has a real story behind its creation. 
Young Geoff Travis took a £4,000 loan from his father to open a dream record store. He installed a reggae sound system and gave his bohemian employees good pay. Within six months, the walls of the iconic shop were all full of 7"s, and Members of The Raincoats and Swell Maps worked behind the counter. Almost momentarily, this record store was at the epicenter of London's punk culture. By the end of the year, it became not just a shop but also a record label and an embryonic distribution company. Unfortunately, by 1982 the business went through hard times, and Travis had to sell the place to Nigel House, Jude Crighton, and Pete Donne. They paid him £7,000 and moved the record store to 130 Talbot Road, where Rough Trade stands today.
This place has punk rock roots and now represents all types of indie music, from dance 12″s to IDM long players and sci-fi soundtracks. Rough Trade is frequently visited by celebrities. It's a popular cultural hub, the exact place Geoff Travis once wanted to build.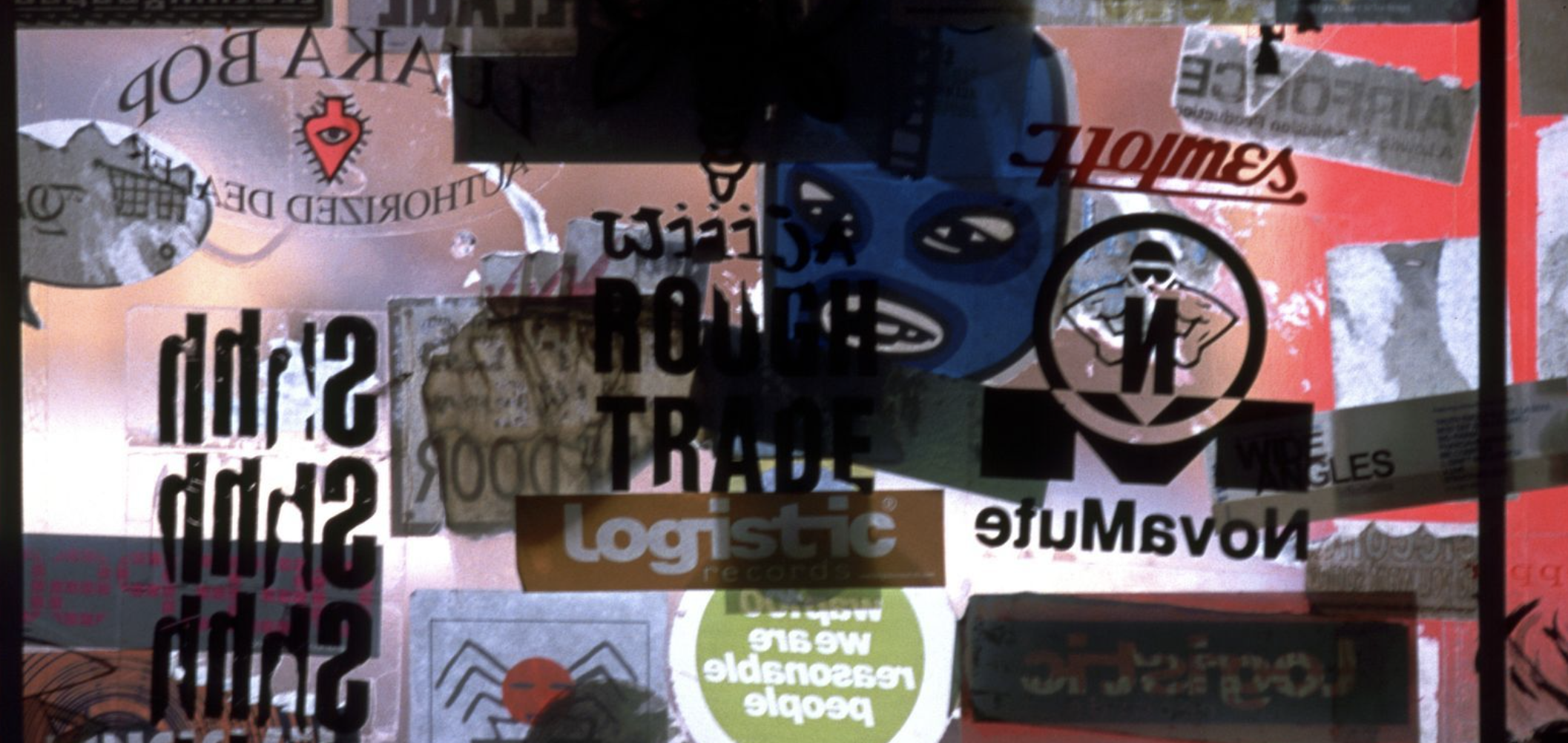 Closer Record store, Kyiv Ukraine
A small record store is nestled in Kyiv, Ukraine. Opened by owners of the Closer club, one of the best clubs in the world and an eastern European scene leader. Closer sells/buys used records and CDs as well as regularly gets fresh stuff. You'll be happy with the variety of genres, both new and second-hand records, nicely organized, with friendly and helpful staff and a cozy atmosphere. 
The store has a killer selection, and some visitors even claim they had the best digging experience of their lives there. Super high-quality music, friendly vibes, and pure digger happiness are the exact words to describe this record store.
Real vinyl enthusiasts should take note. Closer is the place to be.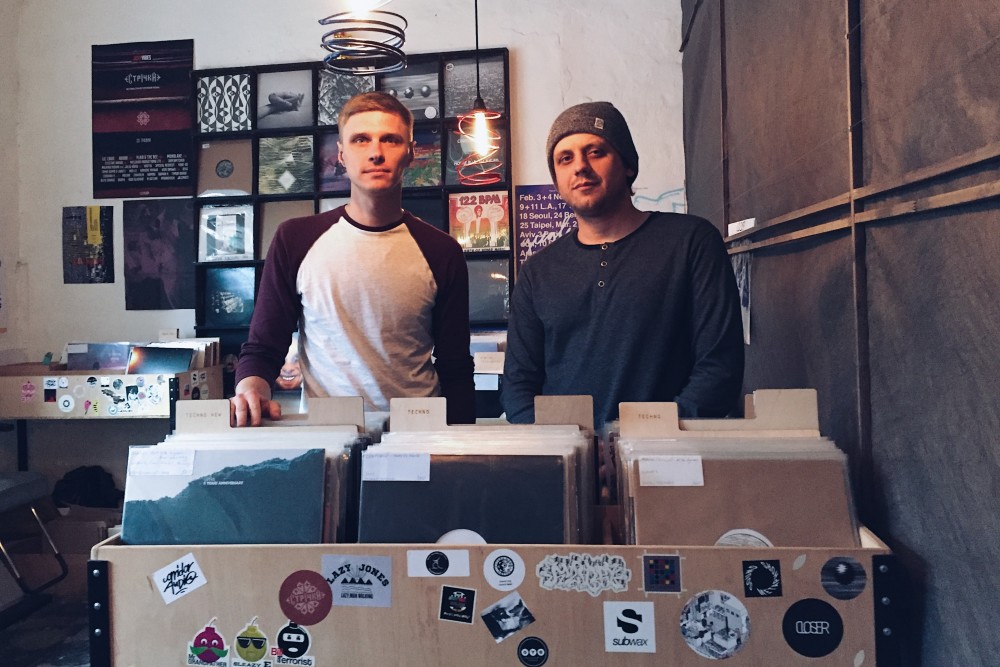 Melting Point. Berlin, Germany.
It's no secret that Berlin is known for techno and electronic music today. But also this city is famous for an array of various record stores. 
Melting Point is a store vinyl lovers must flock to. Even though it's not the most prominent place in the city, it has many treasures inside. A well-organized, wide store is located on Kastanienallee 55, 10119. One of the trendiest areas of Berlin, during the night, this place transforms into a party district. Nevertheless, in the daytime, you can escape from the tourists' noise in this shop and dig into their vinyl collections. This place has a beautiful selection of classic disco, Motown, early house records, and much more.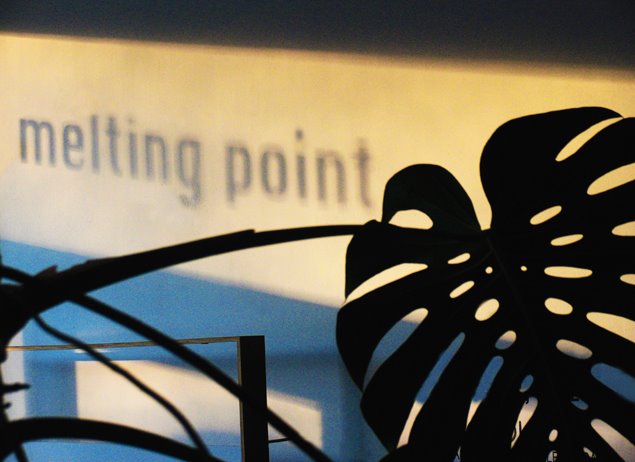 Discostars Records. Amsterdam, Netherlands.
Amsterdam boasts a vast number of record stores. Some are better for newbies, and some are for experienced collectors. No matter what you're looking for: vintage, old-school hip-hop, or the deepest house, Discostars is one of the best spots for crate-digging in Amsterdam. 
This is a second-hand vinyl heaven in the center of the Haarlemmerbuurt shopping area. It's also one of the oldest independent record stores in the city. They sell records from Amsterdam singers like Johnny Jordaan and folk hero André Hazes. But don't worry,  you can also find German pop, French classics, and world music from Putumayo. The main genres you can find in Discostart records are pop, rock, soul, hip-hop, country, jazz, and classic Dutch. 
Trust me, this place is worth visiting.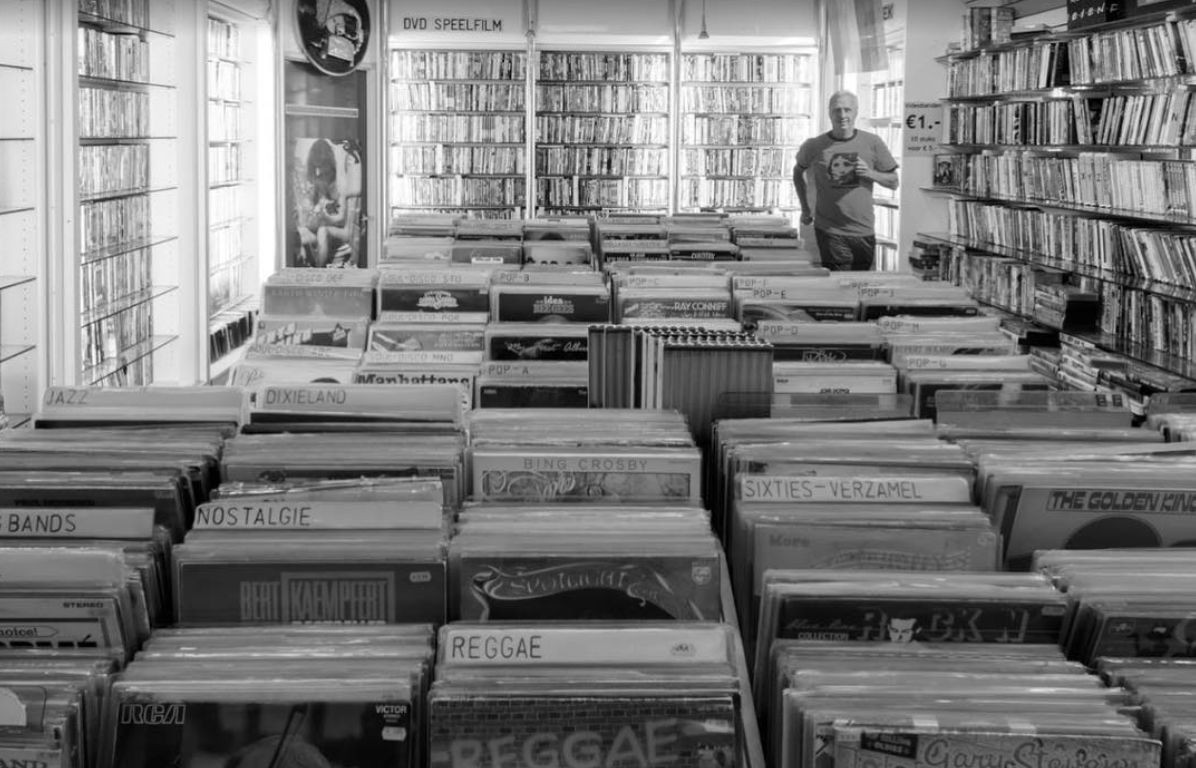 Colosseum. Budapest, Hungary.
Budapest record stores can surprise even real vinyl junkies with some rare treasures. Many people claim that Budapest record stores offer the best musical selections in Central and Eastern Europe. The records run deep from avant-garde French jazz to contemporary indie rock, with plenty in between.
One of the best stores to visit there is Colosseum. Getting there might be a bit challenging, as it's located on the outskirts of Budapest. Moreover, you can only get there if you book an appointment in advance. I know it sounds complicated, but believe it or not, this place doesn't joke around with its stash. Obscure synth music from the '70s, contemporary classical gems, Romanian folk music – they have it all. 
This place is perfect for real fans, for people addicted to vinyl. So get ready to spend half of your day there, and don't forget to make an appointment first. You can find real treasures in many genres, from jazz and contemporary sounds to rock.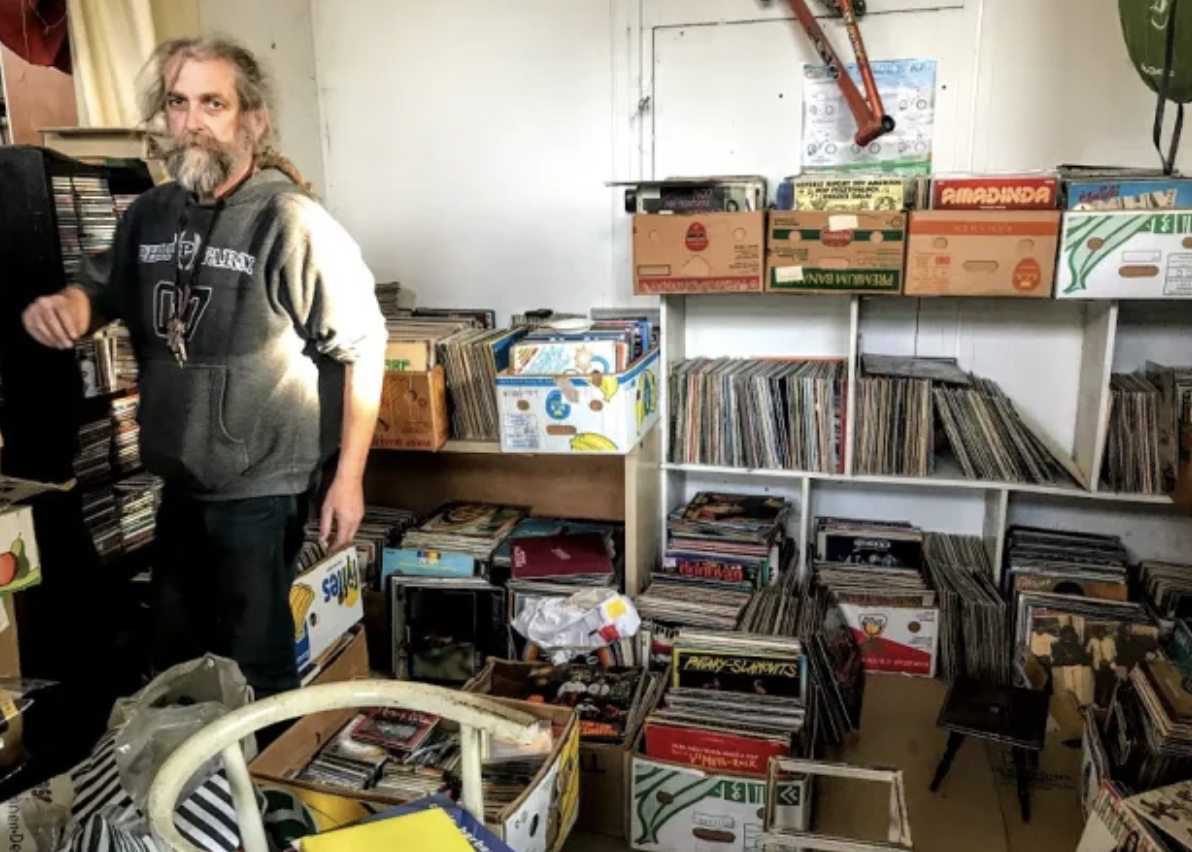 Superfly Records. Paris, France.
Paris is famous for its small authentic record shops, and Superfly Records is one of them. There you can find curated and rare second-hand soul, jazz, Brazilian, African and Latin records.
Yes, the store is pretty young (it was opened in 2009), and its aim was to sell vintage and collectible records from all over the world. It has a top-notch reputation, as many experienced diggers visit it and always find something special. 
Now this store has also become the  HQ for an active reissue label. It brings old, rare, private pressings or out-of-print records to life. 
Yes, it's not the only shop to visit in Paris, but definitely the most exciting one.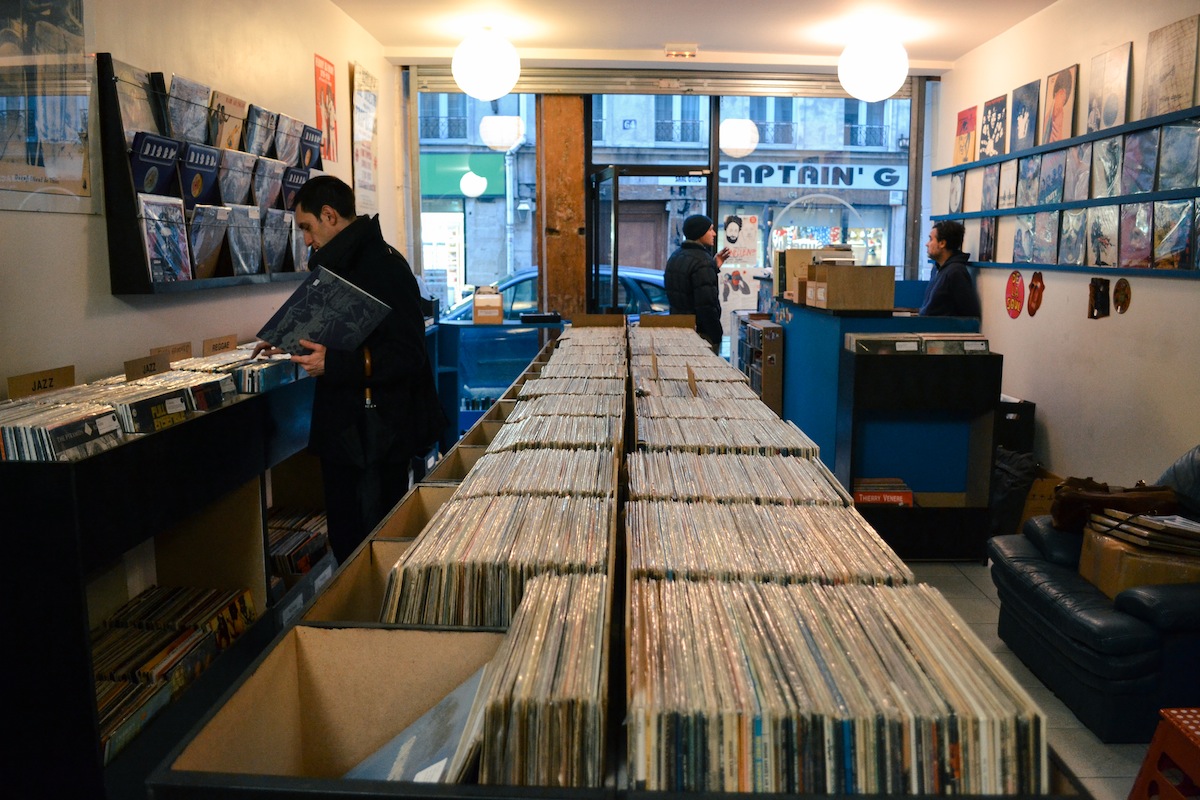 Råkk & Rålls. Oslo, Norway
The way the store looks might not be the most attractive one, but don't let that push you away. Once you enter it, you'll see three floors of records. Some people call this Oslo store "a mecca for second-hand vinyl, and a mythical vortex where time and space take on new meaning." Entering it is like visiting another universe. 
This is not a place you can bump into. No. If you go there, you must understand it will take almost the whole day. Their record selection is just as extensive as you expect it to be, from Norse metal to cosmic disco, as well as multiple retro merch and vintage gears. 
Sounds good for a place that looks like some hovel from the outside, huh?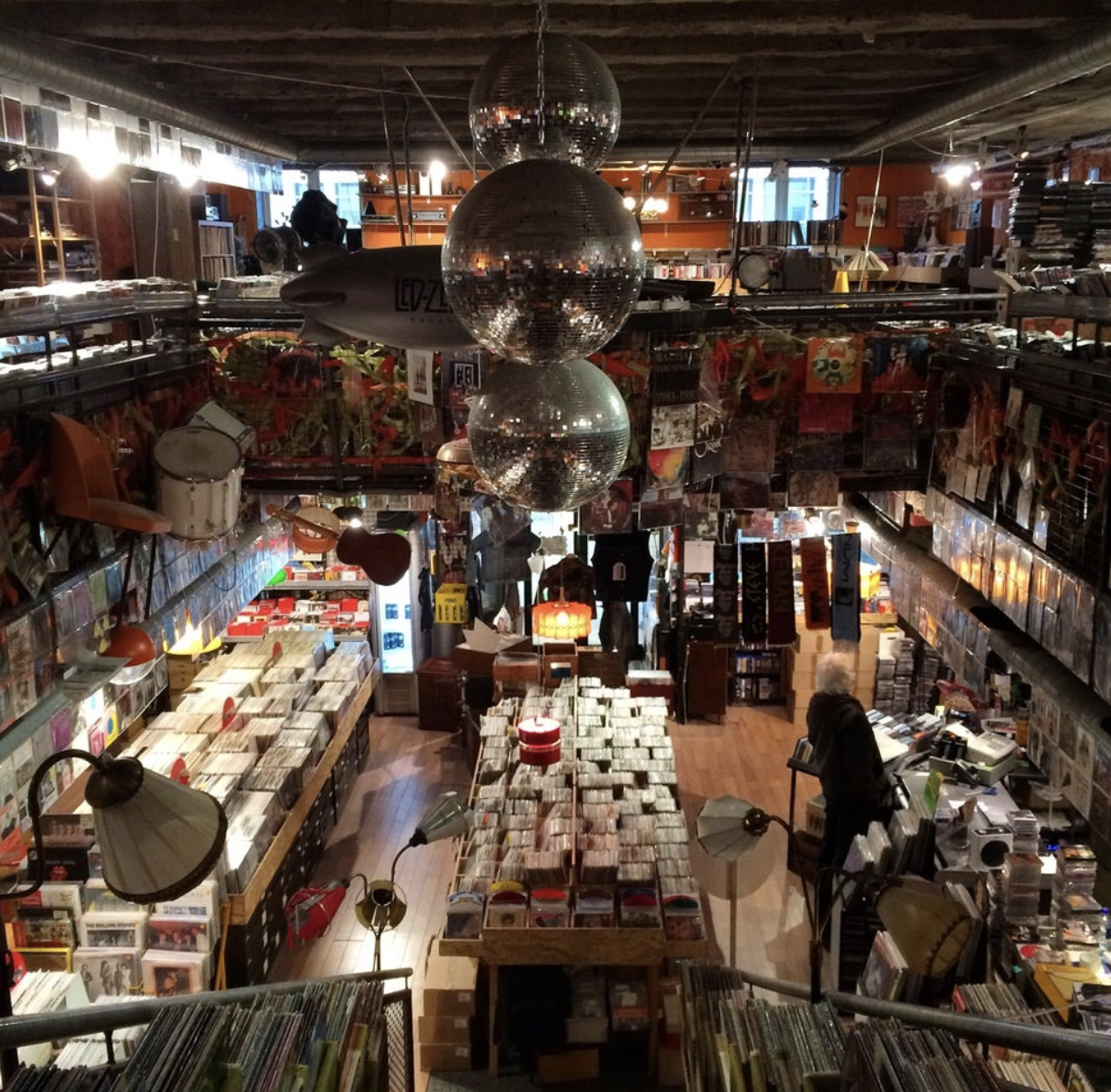 BACKFLIP RECORDS. Milan, Italy
Located in the metropolis of Milan, this music mecca is owned by Federica Wallace, former sound engineer of the Pergola Tribe dancehall of the 1990s. This record store mainly specializes in Latin, drum & bass, techno, jungle, and LA hip-hop. 
The record store was founded in 2015 and has set the bar for fashion and exotica worldwide. A wide variety of live DJ events hosted by Backflip Records inspires a general feeling of musical connection. Of course, this place has real vinyl gems and the widest selection of beat-driven cuts in Italy.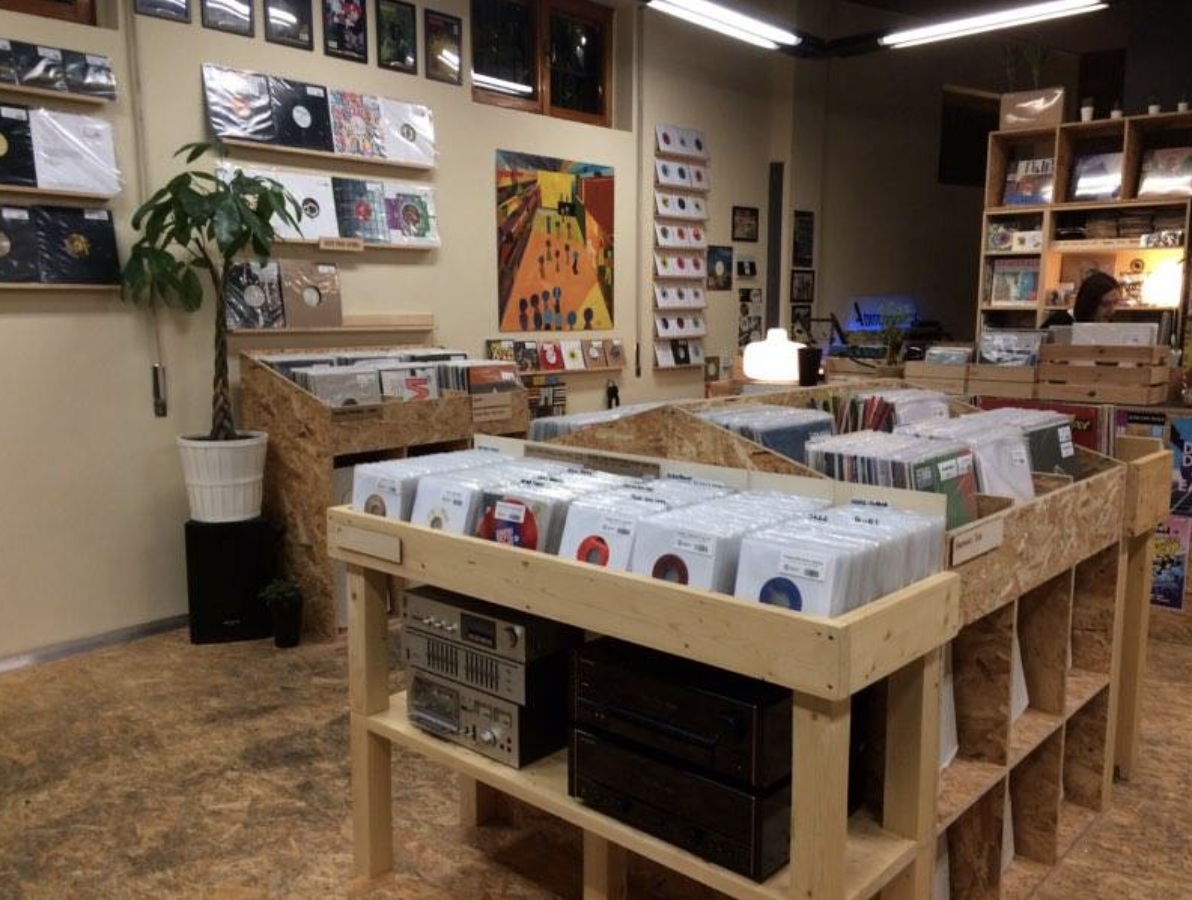 BACKFLIP RECORDS. Milan, Italy
This place might be one of the coolest places in the city in the south of France. 
A bar located within a boutique record store sounds interesting, right? It's worth visiting, at least for its outstanding atmosphere, where local craft beer and vinyl records collide. 
But I bet you wanna know what records you can get there. Le Discopathe has an impressive selection of world music. Reissues, and new releases of the reggae and Latin bins. The shop also supports its community by highlighting local businesses, micro record labels, and independent artists.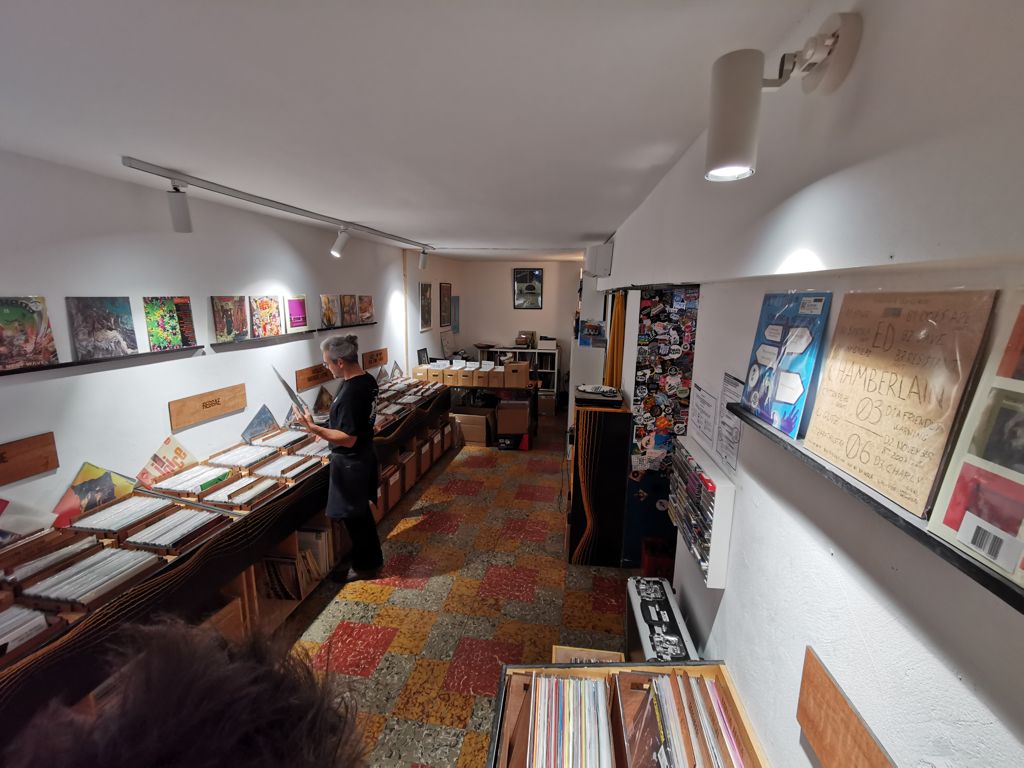 Although we live in a digital world and can download any song within 30 seconds, there's no doubt that nothing can replace this joy of discovering a rare vinyl, an out-of-stock CD or an album by an artist you have never heard of. The process of digging, this feeling of reward when you find something special can't be compared to anything else. 
So we really hope that during your European travels, we highly recommend you to check out some of these record stores  for a unique experience of buying vinyl.